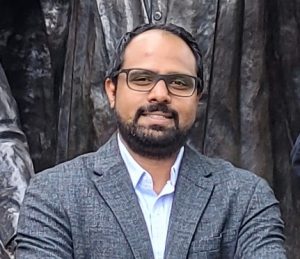 Principal Investigator
Dr. M. S. Roopesh
Associate Professor 
Education
Ph.D. in Biological and Agricultural Engineering (2012), Washington State University, Pullman, WA, USA
M. Tech., Post Harvest Engineering (2006), Indian Institute of Technology, Kharagpur, India
B.Tech., Agricultural Engineering (2004), Kerala Agricultural University, Trichur, India
Professional Experience
Associate Professor (2022-Present), University of Alberta, Canada
Assistant Professor (2016-2022), University of Alberta, Canada
Research Associate in Low-Moisture Food Safety Engineering (2012-2015), Washington State University, Pullman, WA, USA
Achievements/Awards
Research and Innovation Award, Faculty of Agricultural, Life, and Environmental Sciences, University of Alberta, 2020. 

Institute of Food Technologists (IFT) Emerging Leaders Network Program, 2017

Institute of Food Technologists (IFT) Foundation Feeding Tomorrow Graduate Scholarship, 2011, 2010

Outstanding student award and Kegel Fellowship award, Biological Systems Engineering department, Washington State University, Pullman, 2010.

Graduate School Doctoral Scholarship, Washington State university, 2011.

December Career Day, PepsiCo and the New York Academy of Sciences (NYAS), 2011

E-Journal Prize, International Commission of Agricultural Engineering (CIGR), 2008.
International Collaboration and Research Mobility
Visited and delivered guest lectures at Center for Low Temperature Plasma, Nagoya University, Japan; Swansea University, UK; NIFTEM Thanjavur, India; NDRI Bangalore, India; and KMUTT Bangkok, Thailand. 
Professional Affiliation
Professional Member, Canadian Institute of Food Science and Technology (CIFST), 2016-Present.

Professional Member, Institute of Food Technologists (IFT), 2008-Present.

Member, International Association of Food Protection (IAFP), 2015-Present
Synergistic Activities
Editorial Board Member, Journal of Food Science (Food Engineering, Material Science, and Nanotechnology), Institute of Food Technologists.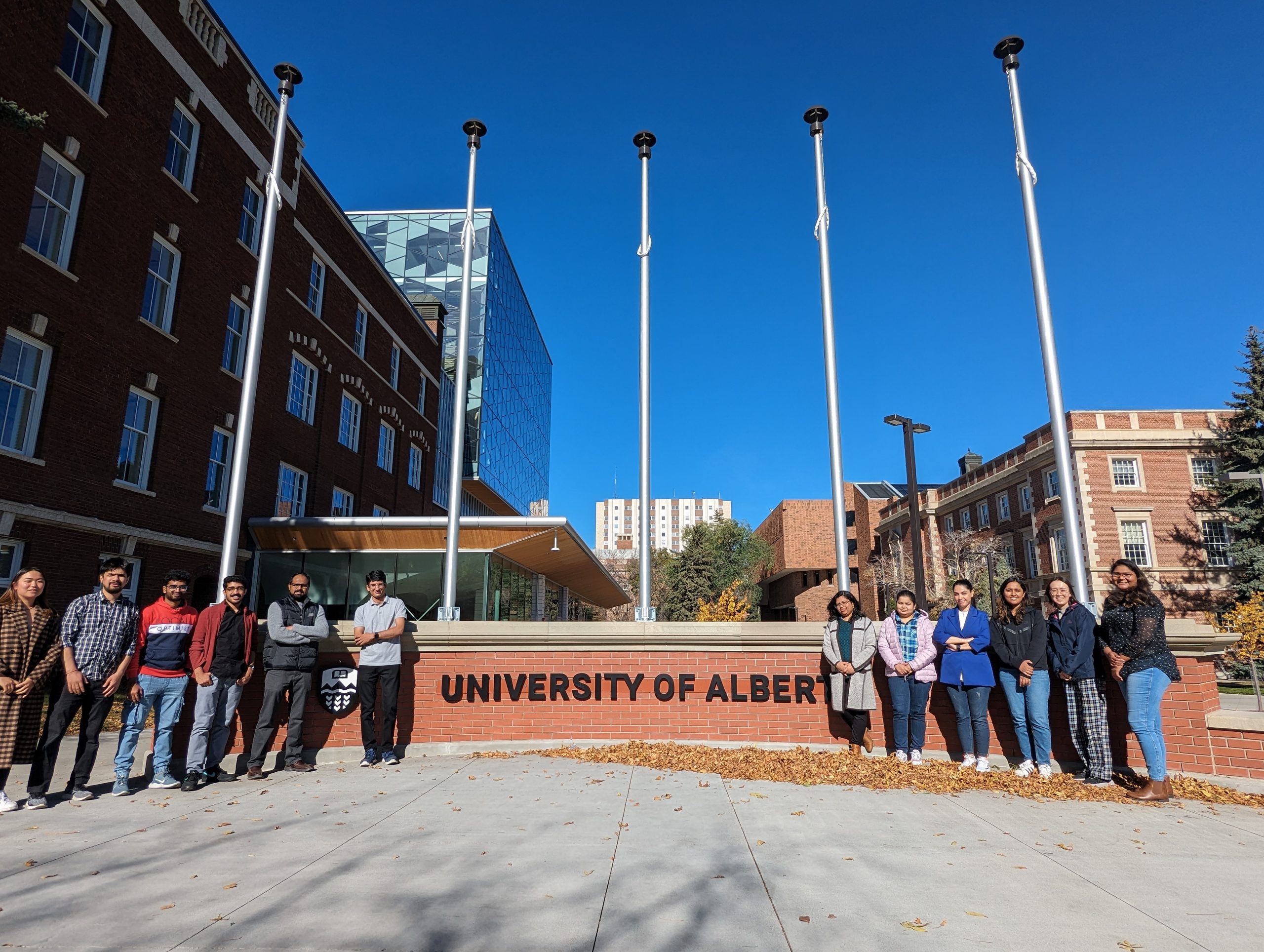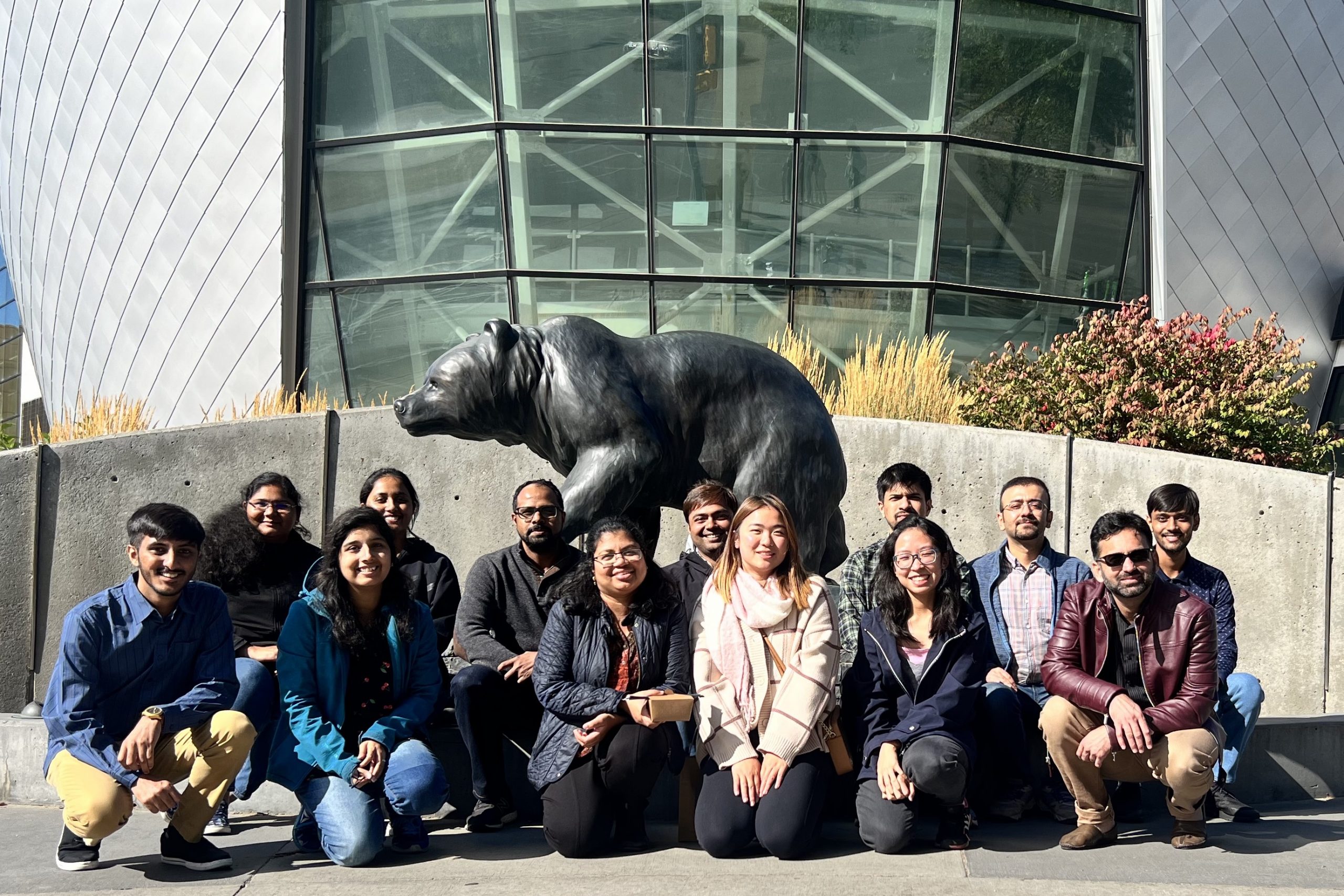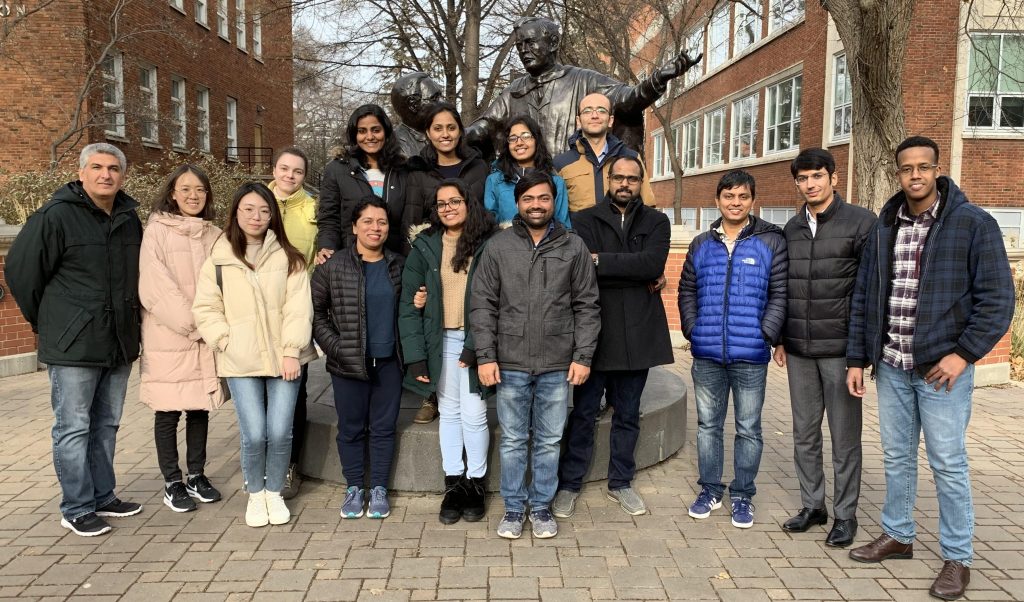 Lab members
Visiting Scientists/Students
Dr. Luis Puente Díaz, Visiting Professor from Universidad de Chile (May 2023 - Present)

Negar Ravash, Visiting PhD student from Tabriz University, Iran (July 2023-Present)

Project: Cold plasma treatment of colostrum 

Aditya Sukumar Pasagadi, Visiting PhD student from National Dairy Research Institute, Bangalore (September 2023-Present)

Project: Cold plasma treatment of liquid whey
Postdoctoral Fellows and Research Assistants
Dr. Harleen Dhaliwal, Research Assistant (November 2023 - Present)

Dr. Bhagyashree Tiwari, Research Assistant (Part Time) (November 2022 - Present)

Shifa Dinesh, Research Assistant (Part Time) (November 2021 - Present)
Graduate Students
Prithviraj Vellamunda, PhD student (September 2023 - Present)

Project: Development of plasma ultrafine bubble technology 

Sitian Zhang, PhD student (September 2019 - Present) (Co-supervised with Dr. Lingyun Chen)

Project: Protein functionality improvement by novel technologies

Yulia Barsukova, Masters student (June 2019 - Present) (Co-supervised with Dr. John Wolodko)

Project: Microbial safety of 3D printed foods

Pauline Chan, Masters student (July 2022 - Present)

Project: Plant protein value addition by cold plasma and 3D printing

Rahul Chetry, Masters student (September 2022 - Present)

Project: Pathogen inactivation in water by ultraviolet light and nanomaterials 

Devansh Patel, Masters student (September 2022 - Present)
Former members
Postdoctoral Fellows/Research Assistants/Visiting Scientists
Dr. Lihui Du, Ningbo University, China, Visiting Professor (January - March 2023)

Dr. Rami Althnaibat, Research Assistant (November 2022 - February 2023)

Barun Yadav, Postdoctoral Fellow (April 2022 - October 2022)

Amritha Prasad, Research Assistant (July 2022 - September 2022)

Dr. Basheer Iqdiam, Postdoctoral Fellow (June 2019-May 2021)

Cinu Varghese, Shastri Research Student Fellowship (SRSF)-Doctoral award (IIT Kharagpur, India, July-December 2019)

Bina Gautam, Research Assistant (February 2019-February 2020)

Farah Naz, Research Assistant (September 2018-August 2019)

Lihui Du, PhD, Postdoctoral fellow (March-October 2018)

Ana Claudia Spinelli, visiting scientist (Jointly with Dr. McMullen), (Federal ministry of agriculture, Brazil, February 2017-January 2018)
Graduate Students
Harleen Kaur Dhaliwal (PhD, Degree completed: September 2023)

Project: Efficacy of conventional and novel antimicrobial treatments on the inactivation of desiccated cells and biofilms of Salmonella 

Ehsan Feizollahi (PhD, Degree completed: January 2023)

Thesis: Mycotoxin degradation in food and feed grains by atmospheric cold plasma technology

Muhammad Zubair (PhD, Degree completed: January 2023) (Co-supervised with Dr. Aman Ullah)

Thesis: Feather Keratin Derived Sustainable Biosorbents for Adsorption of Heavy Metal Ions from Water

Barun Yadav (PhD, Degree completed: January 2022)

Thesis:

Application of Atmospheric Cold Plasma to Improve Microbial Safety of Meat Products

 

Amritha Jaya Prasad (PhD, Degree completed: January 2022)

Thesis: Antimicrobial applications of treatments using light pulses emitted from light emitting diodes

 

Sreelakshmi Menon (MSc, Degree completed: September 2023)

Thesis: Improvement in the Functionality & 3D Printability of Pea Protein Gels Prepared by Plasma Activated Microbubble Water

Muhammad Faisal Arif, Masters student (MSc, Degree completed: September 2023)

Thesis: Effects of Atmospheric Cold Plasma Treatment on Canola Protein Structural and Functional Properties

Abdullahi Adam (MSc, Degree completed: January 2021)

Thesis: Microbial decontamination and rapid cooling of fresh food products by plasma integrated low-pressure cooling

Alvita Mathias (MSc, Degree completed: January 2021)

Thesis: Development of 3D printed foods and their drying and decontamination using light emitting diodes

Samir Subedi (MSc, Degree completed: January 2020)

Thesis: High intensity pulsed Light Emitting Diode (LED) treatment for simultaneous Salmonella inactivation and drying of wheat flour and pet food

Bina Gautam (MSc, Degree received: June 2019)

Thesis: Influence of water activity on thermal resistance of microbial pathogens in low water activity foods

Shreyak Chaplot (MSc, Degree received: June 2018)

Thesis: Atmospheric cold plasma based hurdle technology to improve food safety
Undergraduate students/Interns
Ella Sun, (NUFS 401, University of Alberta, Winter 2023) 

Jenna Wong, (NUFS 401, University of Alberta, September 2022) 

Hitarth Godhani, (NUFS 401, University of Alberta, September 2022)

Yuxuan Ge, (NUFS 401, University of Alberta, July 2019, GFTC scholarship, September-December 2019)

Sabrina Chang, (NUFS 401, University of Alberta, July 2019)

Jorge Humberto Sanchez Ochoa, Mitacs Globalink intern (University of Guadalajara, Mexico, June-August 2019)

Yazeed Alnefaie, Mitacs Globalink intern (King Saud University, Kingdom of Saudi Arabia, June-August 2018)

Qifan Wu (NUFS 401, University of Alberta, July-August 2018)

Jiayu Zhao (NUFS 401, University of Alberta, July-August 2018)

Akina Yoshioka, UARE undergraduate intern (University of Sao Palo, Brazil, May-August 2017)

Bharti Sharma, UARE undergraduate intern (Indian Institute of Technology, Kharagpur, India, May-August 2017)

Kexin Li, UARE undergraduate intern (National University of Singapore, May-August 2017)
Graduate Training Opportunities